Custom Items Made to Order
Can't find what you are looking for. We also make custom items. 
For over 50 years we have been making leather pieces that are thoughtful, practical and beautiful.  It is what we strive for every day.  We stay pretty busy making our more popular holsters but we also have a lot of experience making unique and one of a kind leather products.  Whether it's variant of an existing product or something completely new, we enjoy creating these new custom pieces.  If you have an idea for a custom leather item you would like made we would love to work with you.  
The items you see on this page are examples of leather goods we've made over the years.  From drink coasters to custom chest rigs we always do our best to make each leather product the best way we can.
Custom Chest Rig Glock 21 10mm Extended Barrel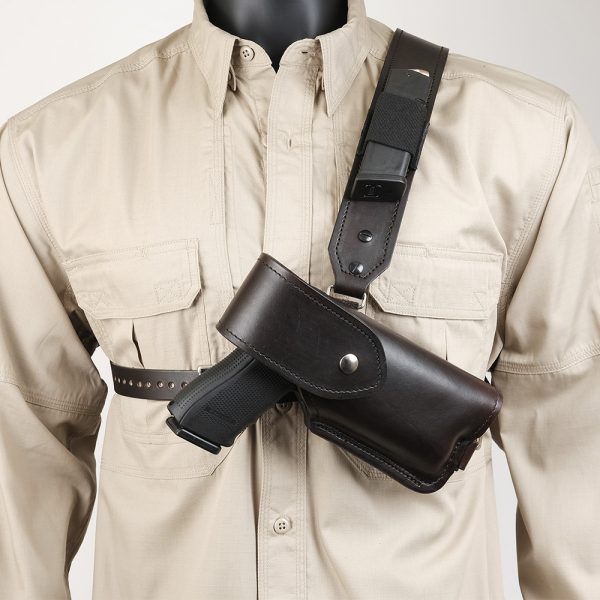 Matching set of chest holsters for two beautiful hunting handguns.
The first one is for a Glock 10mm pistol.  The firearm features a 6″ barrel and a Surfire X300 weaponlight.
The second is for a Smith and Wesson V-Comp in 44 Magnum.
Both holsters were designed in collaboration with the owner of the firearms.  We asked a lot of questions in order to create these beautiful and functional pieces.
Price: $325.00 per holsters
Custom Axe, Hatchet and Pulaski Covers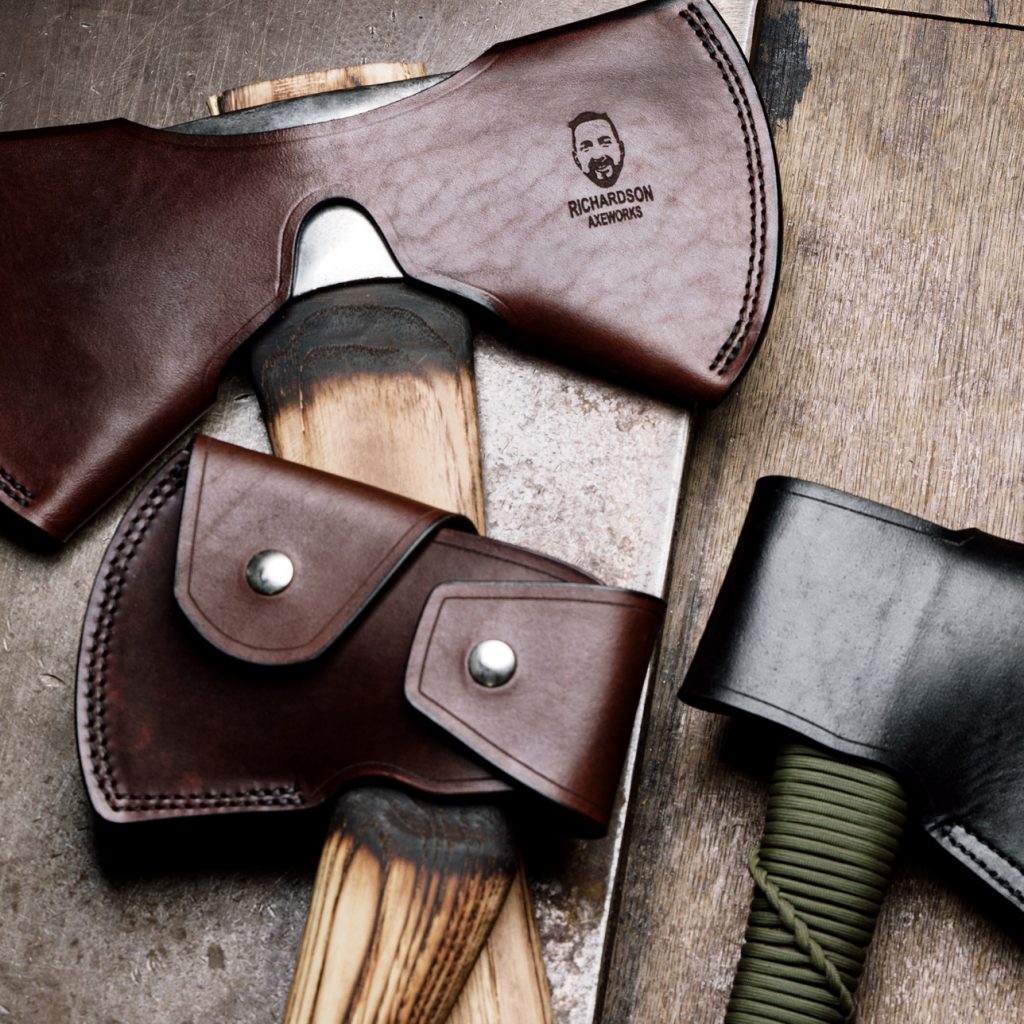 We make custom axe covers for axes, hatches and pulaskis.  Send us a picture of your axe with a few key dimensions and we can create a custom one of a kind cover for you. 
Our Axe sheathes are made of American 8-9 oz. vegetable tanned leather.  They feature heavy double stitching for durability.  All sheathes feature full welts to protect the bit and the sheath.
Custom finishes and laser engraving are available upon request.
Price: $85.00 -$105.00
Custom Cowboy Action holster and belt I made for a good friend of mine.